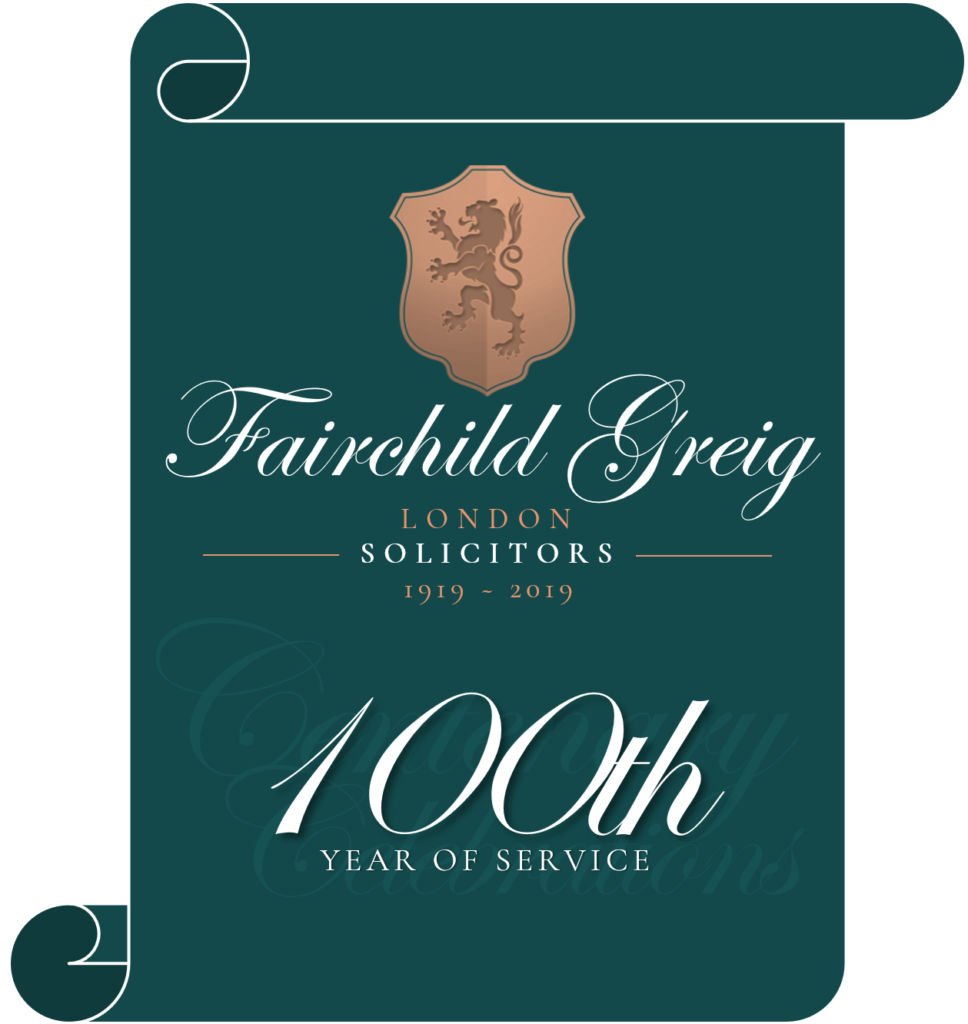 Fairchild Greig & Co. was first established as a solicitors practice in the West London area of Acton in 1919 by William Fairchild Greig, surviving to become the second oldest firm in the area. In 1936, William's son Roger took over the running of the practice until his retirement as senior partner. The original practice, having expanded into Buckinghamshire for a period between the 1970's and '90's, closed offices in March 2018. Mr Duncan Halliday who had joined the firm as an associate solicitor in 1978 became a partner in 1989 and led the practice successfully for the next 29 years.
In April 2018 Mr Halliday, along with his longterm trusted consultant solicitor Mr Christopher Hutson, joined the Coplexia Legal Services Continuum programme through which they were able to continue helping Fairchild Greig clients under the trading styles of Lexia Law and in partnership with other programme participants.
On 1st October 2019, the good name of Fairchild Greig was added to the family of practicing names belonging to Coplexia Collaborative LLP and now, working collaboratively with other members of the Legal Services Continuum programme, our aim is to help ensure we serve you well for the next 100 years, and beyond.
"As I edge towards retirement, I'm pleased to have the opportunity to introduce our loyal following of clients to a new generation of colleagues who I can trust and know will serve them well."
We now work with a league of lawyers and law firms as virtually one organisation.
Arrange a free consultation with one of over 100 experts.
We can visit you at your premises, or welcome you to one of ours.
Request a Call Back
You have been brilliant. Thank you so much for helping me and rescuing this wreckage of a case and for helping me keep my home.
I am writing to thank you for the professional way that Fairchild Greig carried out the hard work regarding my personal injury claim and for bringing it to a satisfactory ending.
I wish to thank you for your sterling effort in proceeding with my case and pursuing it to the final outcome. Many thanks for the settlement cheque which I am very satisfied with.